Here are the most important top three tips that will keep you fit for ballet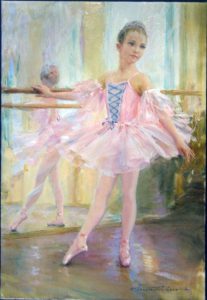 Ballet health and ballet diet go together! Health is much more then just dieting, and your diet should be a healthy eating life style. A ballet dancer's diet can be fun and tasty, and there is a few great tips and life changing  knowledge  for some of us that I  will be sharing here in just a minute. But lets start briefly by talking about the amazing benefits of ballet first: Ballet is consider a performing art, not a sport, but it works out all the muscles so it is seeing also as an excellent exercise source for the entire body (while becoming more flexible!). Also, this performing art is much more than the look of a beautiful and graceful ballerina whom have mastered technique; It is a combination of  building strong muscles, gorgeous body lines, and the most important, a confident person! Yes it builds up confidence and passion (artistry).  Ballet is also  fun and inspiring with classical music  and it helps to melt stress away, bringing  joy to the soul.
Ok so now that we know how many benefits ballet brings, here are the three best tips for ballet health:
1- Not a low card diet – So as they build muscles, strong technique and confidence, a ballerina or dancer, should be striving to eat healthy and looking fit so that they can perform in their art  to the best of their ability. That includes a lot eating…but healthy eating! They need protein and they need energy (carbs) to burn energy. They burn a lot of energy. So here is a very important ballet health note: Don't fall for the low carb, high protein eating… these diets are not good for anyone, but this is especially so for the type of activity that dancers do. Certainly adequate protein is important, but the body would prefer to spare it for important physiologic functions, not burn it as fuel. Carbs provide the type of fuel that the muscles need for dance. High protein diets can lead to lower bone mineral density and increased risk for long-term diseases. Carbs can be found in wholegrain pasta, bread, rice, quinoa, barley, dairy, all vegetables and all fruits. So don't worry…fruits have carbs you see? It doesn't have to be bread all the time and it should not be. You can always add a lot of veggies and fruits for your daily meals and you can change it up when it comes to snacks. Talking about snacks…
2- Healthy snacks twice a day – Pistachios, mixed nuts, frozen grapes, yogurt, edamame beans, carrots with hot sauce (my favorite!), dried plums (Dried plums are also laced with disease-fighting, muscle-mending antioxidants.), celery, pumpkin seeds, hard boiled eggs and the list goes on… you need to keep burning fat and your body will keep doing that if you keep the intake (so your body doesn't feel like it needs to store). Did you know that Pistachios added to common carbohydrate-rich meals, such as rice and pasta, can significantly reduce the post-meal blood sugar spike?
3- Shakeology – Another amazing healthy way  to stay is shape is of course what I believe to be the best shake in the world; Shakeology. Choose this shake only once a day and it will fill you up – Shakeology has all the super vegetables and super fruits!
Why anyone should drink Shakeology every day? It can help you:
Lose weight
Reduce junk food cravings
Provide healthy energy
Support your digestion and regularity
Shakeology ingredients