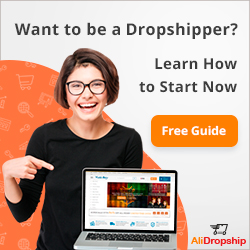 Most Popular Ballet's

Lets talk about some of the most popular and favorites Ballet's of all times! Here are some of the top ones, but the list goes on on the bottom…ENJOY!
Swan Lake – Music by: Pyotr Ilyich Tchaikovsky – Choreography by: Julius Reisinger
"Swan Lake" was Tchaikovsky first ballet and is now a long standing classic that has held audience captive for over a century. Its story follows a young prince who sees a beautiful swan, which soon turns into a woman, Odette. She tells the prince of a cursed spell holding her captive as a swan. A true tale of the power of love, the music follows the prince as he attempts to rescue and then marries the princess Odette. Although not immediately received in its late 1800's debut, "Swan Lake" continues to make its four-act presence known every year.
The Nutcracker – Music by: Pyotr Tchaikovsky – Choreography by: Petipa and Ivanov
"The Nutcracker" is very famous for the Christmas season, In fact, "The Nutcracker" outperforms any other play during the month of December due to its holiday popularity. The ballet follows a young girl and her journey with a nutcracker from Christmas eve to Christmas morning, showing how she experiences the magic of the Christmas season. Be warned, however, as "The Nutcracker" has a wide variety of interpretations; if you wish you are seeing the classic, be sure to read reviews before purchasing your own tickets.
Giselle – Music by: Adolphe Adam – Choreography by: Coralli and Perot
After its first performance in the mid 1800's, the ballet continues to show a young girl, Giselle, is tricked into falling in love with a nobleman who is already betrothed to another. Despite her weak heart, Giselle desires to dance for joy with the love she feels, only later to be found distraught and dying of a broken heart because of the nobleman's trickery.
Sleeping Beauty – Music by: Pyotr Tchaikovsky – Choreography by: Marius Petipa
This one was Tchaikovsky's first successful ballet, But it received little attention at first. However, the music and performances quickly changed critics' views, leading to it being performed approximately fifty times within three years of its initial debut. The ballet itself tells the story of baby princess Aurora being christened, but only to be cursed and die the day she turns eighteen. Fortunately, the Lilac Fairy dampens the curse to cause Aurora to sleep for a century until awoken by a prince. The role of Aurora is also sought after by both ballerinas and audience goers as the ballerina must possess near perfect skill and technique.
Cinderella – Music by: Sergei Prokofiev – Choreography by: Rostislav Zakharov
The story of Cinderella and her journey from rags to riches has been retold a thousand times, but seeing Prokofiev's musical interpretation of the story is a sight to behold, earning its spot in classical performances. Although not as popular as many of the other classical ballets performed, "Cinderella" holds truth to its beautifully crafted musical score and a slightly humorous tone. Despite the wide variations now present in our world, the original was performed in the mid 1900's in Russia's capital, Moscow.
Don Quixote – Music by: Ludwig Minkus – Choreography by: Marius Petipa
Originating out of Moscow, the ballet "Don Quixote", which is directly based on Cervantes' novel, follows Don Quixote on his incredible adventures as he attempts to become a knight himself by battling evil and doing good for those he meets. Unlike many other ballets, the title character is typically played by an older dancer, since Don Quixote was an aging man when his adventures first began, and the ballet also does not spend as much time with the title character as the other famous ballets. Additionally, this famous ballet is known as Petipa's best choreographed work, especially the wedding dance of the lovers Kitri and Basilio.
Romeo and Juliet – Music by: Sergei Prokofiev – Choreography by: Leonid Lavrovsky
Another ballet based on a Shakespearian classic, "Romeo and Juliet" made its early 1900's debut in Czechoslovakia, only to be revised before a new opening in Russia. Beginning the journey of creating ballets for Shakespearian plays, this ballet follows the tale of two doomed lovers who were meant to be but sadly never would. The ballet has gained many positive reviews for its excellent pairing of music with movement, and it is considered as Prokofiev's greatest ballet, possibly the greatest ballet to date. The beauty of this ballet cannot easily be expressed in words and must be seen to be believed.
La Bayadere – Music by: Ludwig Minkus – Choreography by: Marius Petipa
Considered by some to be the best choreography ever done by Petipa, "La Bayader" was originally performed in the late 1800's in Russia. Recreating a classic love triangle scene, this famous ballet follows the love and jealousy expressed by multiple parties, quickly followed by anger and death because of the jealousy. For those wishing to see this ballet, the most memorable and not to be missed scene is that the extraordinary kingdom of the shades, which begins with just over 30 women dressed in white dancing in unison—truly a sight that one would never forget.
Peter Pan
A Midsummer Nights Dream

La Sylphide

Esmerelda
Cesare Pugni

Carmen

La Fille Mal Gardee
Jean Dauberval

The Lady of the Camellias
Tchaikovsky Pas De Deux
Alice's Adventures in Wonder Land
La Petite Danseuse De Degas